Moving around the city can also be replete with adventures. Here you have a nervous movement in traffic, and car doors that open unexpectedly as you drive past, and a huge amount of advice from drivers, communication with whom makes you a master of negotiations.
These are all things that we encounter on a daily basis, and which sometimes make commuting a dangerous adventure.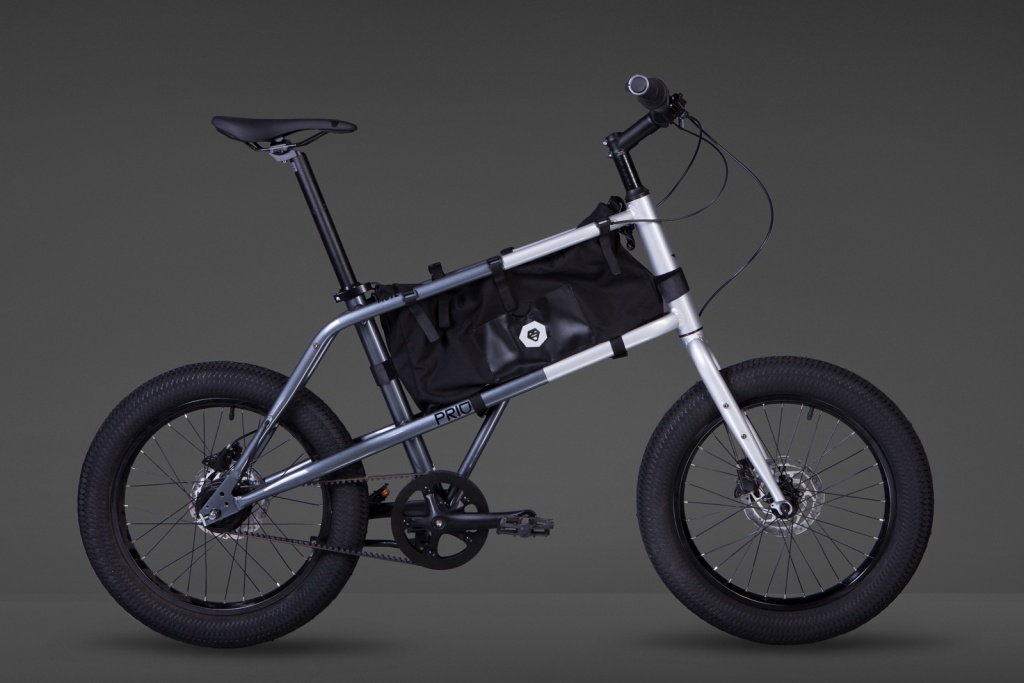 We've been thinking about how to update our Traffic lineup, known in particular for the Pride Mini models. This is how the three new models from Pridebikes came into being; those that will be comfortable to use specifically for urban driving.
By design, the Mute is a one frame size family bike, so it can be used by anyone in the family to get to work, take a ride to the summer house or just go for a ride off the beaten track.
The frame is designed with a compartment for luggage that you can take with you, but without having to carry it on your back. What's more, the stock version of the Mute comes with a frame bag included. It perfectly fits a laptop or tablet, valuable little things and purchases, a repair kit, a pump, etc.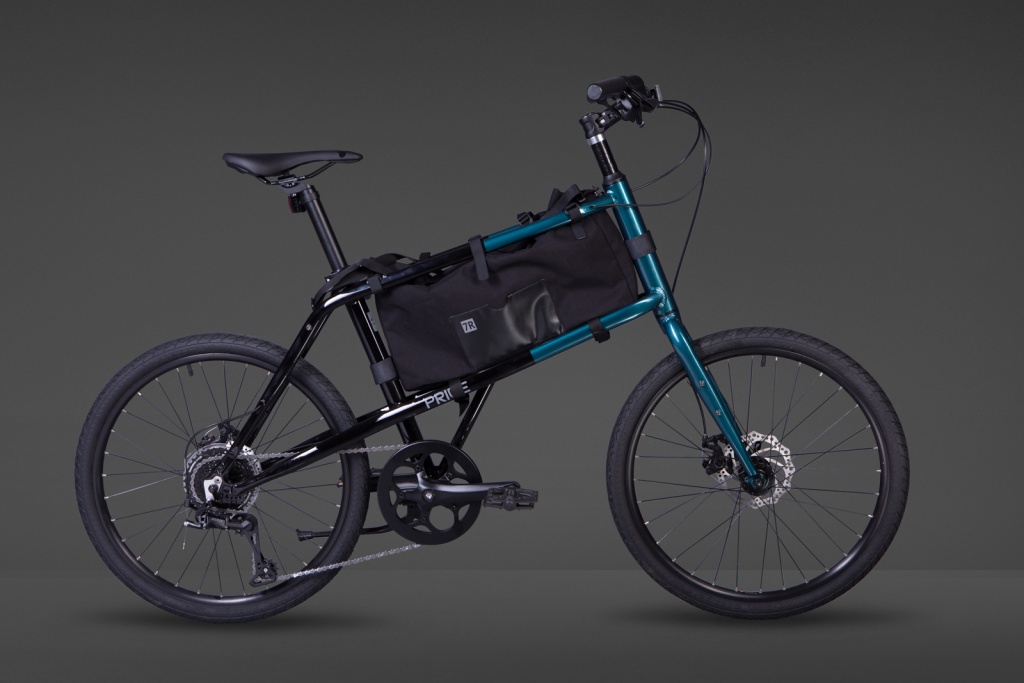 Both 20" and 24" models have the same design, but differ in package.
As for the Mute 2.2, it has 3" wide "plus" wheels for better grip and ride comfort. Belt and gear hub are one of the key wishes of our customers. And now we have something to offer.
The Mute 4.1 model, on the contrary, has external Microshift Advent shift gears and 9 speeds. Another feature of the model is a compact handlebar, which can be positioned parallel to the frame simply by pressing the button on the stem.
Compact design, carefully selected components and good luggage accommodation are the key advantages of these cargo bikes among others. By the way, do such models exist in general in Ukraine? It's an open question.